Northfield Estates in the News, Third Article. Mar 2, 2017
Updated: Jun 15, 2018
Northfield Estates to be first rental complex with provisional license in city history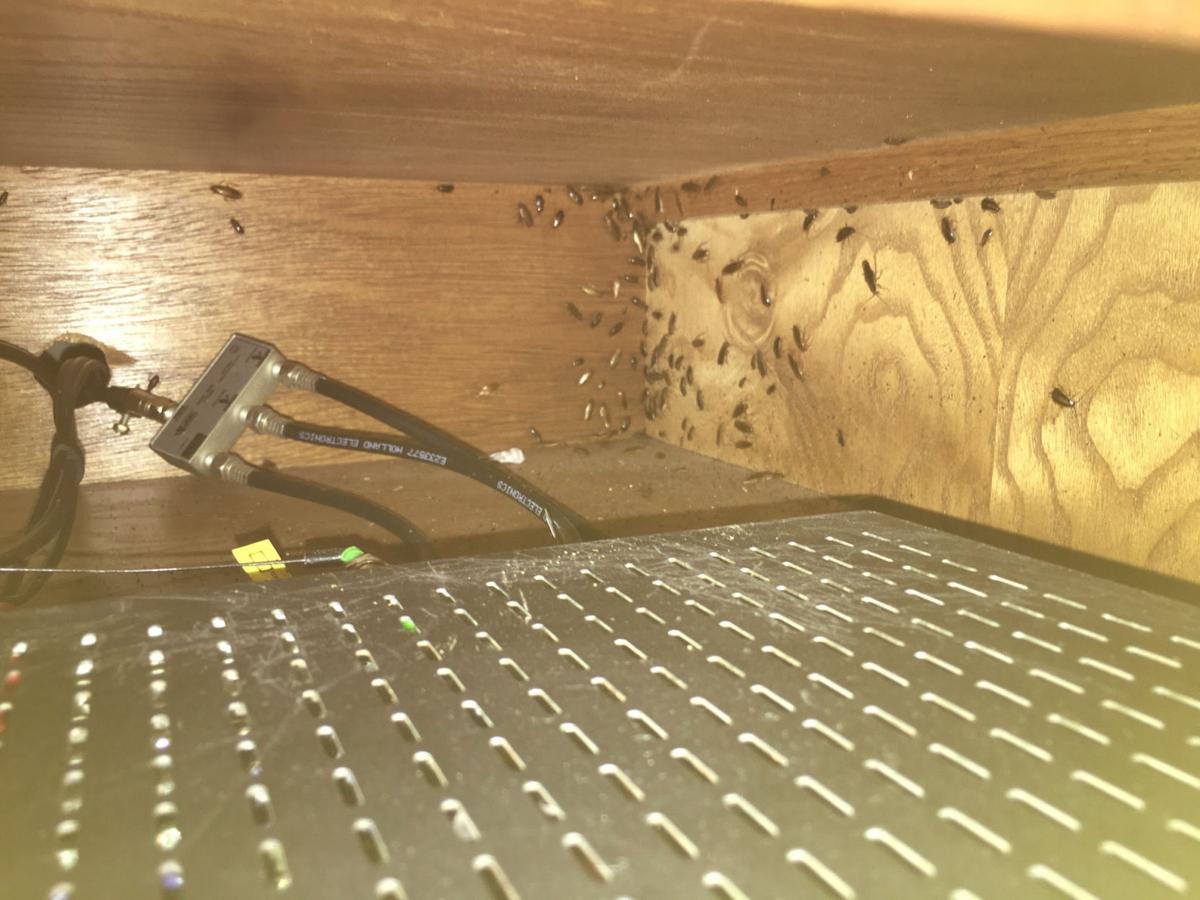 For the next year, at least, Northfield Estates will operate under a provisional license from the city of Northfield. It will be a first for the city, according to Building Inspector Jim Kessler.
"Typically, we're in a two-year licensing review, but because of issues, there is going to be a one-year provisional licensing (for Northfield Estates)," City Administrator Ben Martig said. "They'll have to pay the license fees each year."
In February, Rosemount-based Inspectron Inc. was contracted by the city to perform a unit-by-unit inspection of Northfield Estates, an apartment complex in the 700 block Hwy. 3 North. The inspection followed confirmed complaints related to health, safety and property maintenance standards at the apartments.
On Jan. 27, Mayor Rhonda Pownell, Councilor Erica Zweifel and members of the Northfield Human Rights Commission toured an apartment at Northfield Estates, after members of the Human Rights Commission spent the past four months compiling a list of complaints from residents. Following that visit, and after it was determined violations had "risen to a level where additional action is required," the city announced it would be "increasing its capacity to complete the unit-by-unit inspection."
It then hired Inspectron. The private firm, which specializes in providing building code compliance services to cities, was hired to ease workload on city staff and bring in new eyes. The company determined "about" one-third of Northfield Estates' units met minimum standards without corrections needed, and "about" another one-third had evidence of bugs.
Northfield Estates is composed of four different buildings — 710 (18 units), as well as 720, 730, and 740 (12 units each).
All 18 units of building 710 had at least one "issue to be corrected," according to the Inspectron report. All but three of the units contained evidence of cockroaches. Several units were missing screens on windows or doors. At least six units were missing carbon monoxide detectors. At least one unit was missing hot water in the shower.
Five of 12 apartments in building 720 required corrections, according to the report, likewise for building 730, while seven of 12 needed fixes in building 740. There was no evidence of cockroaches reported for buildings 720 or 730. Three units in 740 showed evidence of the insects.
Individual, non-repeating problems for units throughout the four buildings included broken faucet, non-functioning light fixture, peeling paint, missing grout and need for caulking.
The owners of Northfield Estates were informed of every specific issue. They were given until the end of February to make the required corrections, apply for new rental licenses (one for each building) through the city of Northfield, and attain said license by March 1. If they failed to do so, the owners would be fined on a daily basis until the licenses were attained.
According to an inspection report provided by Martig, a follow-up visit last Friday showed all items were corrected, giving the city the "OK to issue license." The city chose to provide the owners a provisional license, allowing it to check up on the complex more regularly. It's a step that the city's rental ordinance allows and is really the only way to increase the regularity of scheduled inspections for a rental property in town.
"Nobody else in the city has ever been required to have a provisional license," Kessler said.
City Code states that when a building official finds a property to violate the city's rental ordinance, "the building official shall re-inspect that property on an annual basis until the property has been free of all violations for a period of one full year." Kessler said the Northfield Estates owners will also have to apply for new licenses upon each annual inspection, which adds up to about $1,360 between the four buildings each time.
Building officials also can respond to formal complaints about rental living standards that are sent in to the city. At the last City Council meeting, Martig noted staff will further emphasize the importance of reporting issues in the future, adding that the city wants to hear from tenants quickly when issues arise.
Inspectron founder and President Ron Wasmund said the conditions at Northfield Estates did not appear to be dangerous or unsanitary, but there were issues.
"There wasn't anything I saw in Northfield Estates that caused me concern about health conditions or safety of the occupants of the units," he said. "But some of them certainly had lesser standard than I would be tolerant of in my house."
He noted that problems, like cockroaches, can be exacerbated by poor housekeeping. He described some of the "housekeeping habits" of the occupants as an issue.
Problems in one unit, though, can quickly spread to another, and if owners and management aren't monitoring conditions and enforcing regulations, Wasmund said, those who are keeping good care of their living spaces are still vulnerable to unacceptable conditions. Wasmund said there is a "strong onus" on the owners and management to keep things in order.
He pointed to one instance, in which a tenant was living in a "messy" space. He said after the inspections, management gave the tenant notice to clean things out, and when Inspectron came back for the post-inspection, the unit was "spotless."
It's that kind of enforcement over each individual unit that helps alleviate the effect on the entire complex as a whole, Wasmund said. He noted inspection agencies, like a city, can oversee the bigger picture and hold owners accountable, but they can't be there on a day-to-day basis.
Northfield's system, which Martig said is not planned for change, requires tenants, management and owners to work together to ensure rental spaces remain livable, while the city is tasked with holding them all responsible. If tenants feel standards are not up to par and management/owners aren't responding, city staff says those tenants need to send in the complaints.
"That's the way we can track where the problems are and we can address those" Kessler said. "But we need those complaints to come in."
Reach Reporter Philip Weyhe at 507-333-3132 or follow him on Twitter @nfnphilweyhe.